Koninklijke Gaanderijen - Monument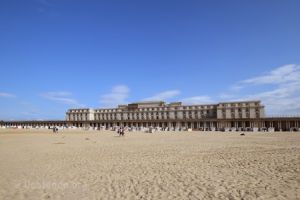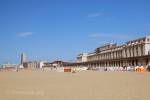 King Leopold II commissioned the French architect Charles Girault to design the Royal Galleries. They linked the Royal Chalet to the entrance to the Wellington Race Course and were completed in 1906.
The galleries extend over a length of 381.8 metres and comprise 343 metres of a linear double-nave construction and 77 arches which are partly separated by a glass wall. In this way people going for a walk could opt for one of two corridors depending on the direction of the wind.
At each end the covered gallery is flanked by two pavilions.
Furthermore Koninklijke Gaanderijen is near the following sights: Japanese Garden Shin Kai Tei (±300 m), Wellington track (±350 m), Mu.Zee (±850 m), Leopoldpark (±900 m) & Kursaal Oostende (±950 m).
For information:
Koning Boudewijnpromenade, Oostende